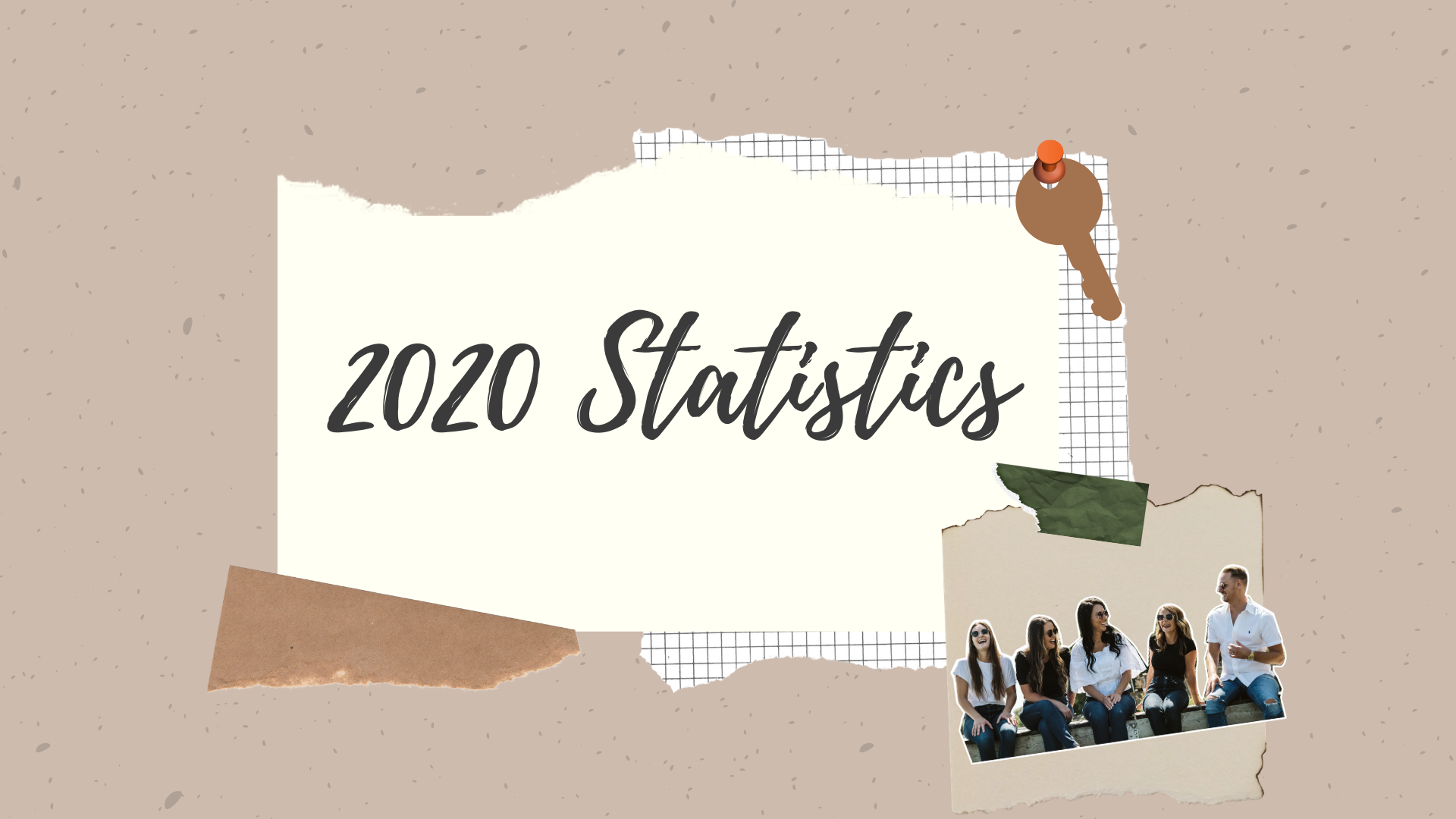 28 Dec

2020 Statistics

In Simcoe County there were 711 total sales last month (November), which was 22.6% more than 2019's sales. Also who cares really if more are selling if they aren't selling for more, well fear not my friends ?? the average sales price was $644,231 and that was 25.1% more than the average sales price the same month in 2019! Yippee

When we look at just Barrie there were 240 homes sold which was 17.6% more than the year prior and the average sales price was $588,265, up 21.6% over last year!! I feel like I want to mic drop a lot ?? yay and cheers to building equity! When we look at just condos in Barrie 10.5% less condos sold however the average sales price was $429,242 which is 27.9% over last year.

When we take our binoculars and look at the rest of Simcoe County and don't include Barrie there were 25.3% more homes sold and their average selling price was $672,748! This is up a whopping 26.4% over last year the exact same month.

When we divide Simcoe County in November into types and styles of homes here's how many sold, for what price, and how that varied from 2019.
Year to date there has been 8,666 homes sold in Simcoe county this is 23.9% more homes then had sold in 2019 the exact same time. The average price this year to date is $593,352, 17.1% higher than last year's average.
Doing the same break down as above but year-to-date instead of just month compared to month, Barrie has had 2808 homes sold thus far. This is 27.4% more people moving and groovin then last year. The average sales price to date is $561,482 (which is up 14.1%). When we look at just condos there has been 388 sold in 2020, up 19.8% over last year and averaging a sales price of $409,031 (up 9.5%).
Excluding Barrie but staying in our Oro-medonte, Springwater, Essa, Innisfil parameters, there has been 5858 sales to date, up 22.3% over last year the same day. You guessed it the average sales price is also up 18.6% to be exact coming in year-to-date at $608,628.
Similarly to above but again year to date and not November compared to November you will find the below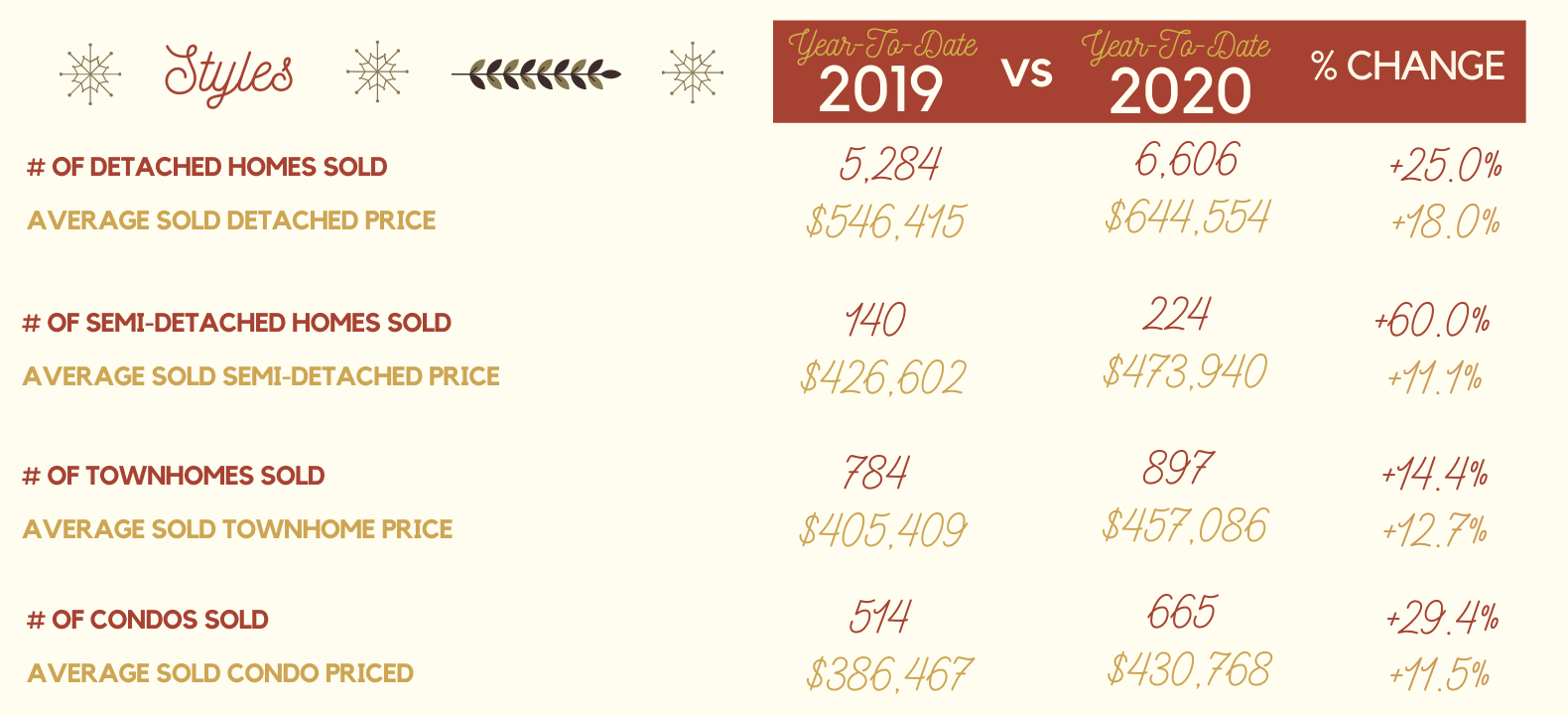 As of today there are currently 483 active listings. 91 being condominiums and the remainder freeholds.
Ps on a side note where do you think the most construction was in Canada in 2020? Montreal? Toronto? Vancouver? If you said Toronto you are correct. I have listed the three cities below:

(if the last one doesn't make sense to you, they had a lot started in 2018 that spilled into and were finished in 2019)
On another side note, where I went to High School, Hamilton, was 5th on the list with 2,360 new builds completed in 2020. Go Ti Cats! ??
With the second wave in full swing some wonder if peoples mortgage deferrals are up but they're actually down!! CMHC announced only having 5% of their clients currently on deferred payments whereas the end of September they had over 8% pushing off payments. Alberta has the highest in Canada with over 10% of their borrowers in deferral. Also randomly Ottawa announced a one billion dollar rapid housing initiative. Basically meaning, not just for Ottawa but all of Canada between now and 2022 they will be using that money to build 3,000 affordable residences. Also on another positive note 76% of those who lost their job in the first two months of the pandemic are back to work.
Alright that's it for me. Thank you for reading.